How to effectively eliminate bed odors
Use essential oils for the room
If you need to deodorize quickly, this is the most effective, although only temporary. You can use scented candles or scented wax in the room, so that the scent spreads gradually.
In addition, you should use a few drops of essential oils and aromatherapy on cotton balls and keep them in the corners of the room, under the pillow. It will help your room always have a pleasant, comfortable aroma.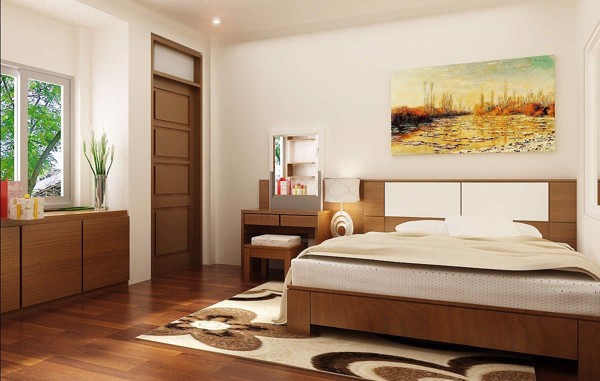 For leather and fabric beds, there are often specialized deodorant sprays that you can use. Ensure the safety of product materials as well as your own health.
Regularly wash pillowcases and bed sheets
Bed sheets are the surfaces in direct contact with human skin, so they often accumulate dirt, dead skin and sweat, so if you do not change them regularly, they will have an unpleasant smell.
Pillowcase and mattress: should be washed every 2 weeks.
Duvet covers: wash every 2-4 months.
You need to rely on their material that should be washed in cold water as usual or dry cleaned. You should avoid washing bed covers in warm water as this will quickly damage and deform.
Cleaning according to stains
For families with children, the bed may often have food stains and graffiti on the bed. For this type of stain, you cannot clean it with a regular vacuum cleaner, but need to wash it thoroughly.
With ink stains or spilled food on the bed cover: you use alcohol to pour it directly on the stain and then use absorbent paper to absorb the stain through the paper. You need to repeat many times and then bring the bed sheet clean.
There is another faster way, you can use car interior cleaning chemicals to clean.